7:30 a.m.  Registration Opens, Varsity Hall
8:30–9:15 a.m. Welcome and Keynote, Varsity Hall
Welcome Remarks: Steven Cramer, Vice Provost for Teaching and Learning and Professor, Civil and Environmental Engineering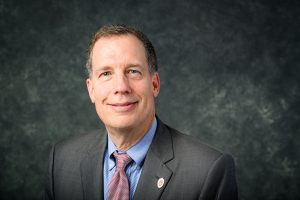 Keynote Speaker: John Karl Scholz, UW-Madison Provost and Vice Chancellor for Academic Affairs
9:15-9:30 A.M. Our Shared Heritage, Varsity Hall
Remarks: Omar Poler, Education
9:45-10:45 AM Breakout Sessions
This is an accordion element with a series of buttons that open and close related content panels.
Setting Student Teams up for Success
Room: Northwoods (3rd Floor)
Courtney Seidel, Communication Sciences and Disorders; Cynthia Poe, Technical Communication Program
Successful team projects can be immensely rewarding for students- that's why we use them in classes-but they can be frustrating when students don't work well together. Participants will explore ways to set student teams up for success. We will cover groups versus teams; evidence-based guidelines for team creation; CATME, a tool for team creation and evaluation; and the importance of clearly articulating expectations between students through compacts and those of the instructor for students.
Supporting Muslim Students 101
Room: Marquee (2nd Floor)
Maria Ahmad, Multicultural Student Center
This session will provide foundational knowledge of Islam, what it may mean for students to identify as Muslims, challenges that they may face on campus, and the impact of Islamophobia as well. The session will address broad issues faced on campus and provide practical solutions to make campus more inclusive and accommodating for Muslim students. It will also address the current climate for Muslims in America and how to support students during this time.
UW Rebels and Revolutions in Ireland: An "Early Start" Summer Abroad Program
Room: Landmark (3rd Floor)
John Zumbrunnen, Political Science; Matthew Geisler, International Academic Programs
In August 2019, one day after completing SOAR, 15 incoming students traveled to Dublin and Belfast on UW's first "early start" study abroad program. John Zumbrunnen, program leader, and Matt Geisler of International Academic Programs will discuss program goals and design, lessons learned, and plans for program revision and expansion for summer 2020. Join us for an exploration of the possibilities and challenges of offering study abroad as students' first college experience.
An Innovate Approach to Applying Backward Design to Experiential Practice
Room: Fifth Quarter (2nd Floor)
Sue Wenker, Family Medicine; Jeanne Duncan, Physical Therapy
Developing, delivering, and assessing content that applies to clinical practice needs to be specific, meaningful, and impactful. This session will use a blended ethics course for experiential settings as an example of an effective way to create meaningful content. Attendees will be able to apply this model to their educational programs while creating avenues to assess learning of attendees in the experiential environment. Teaching strategies will include reflection, pair and share, and large group interactions.
Designing Online Classes with Diverse Students in Mind
Room: Industry (3rd Floor)
Sara McKinnon & Sarah Jedd, Communication Arts
Online courses are increasingly available at universities, in part, for the wider access to education that they enable diverse student learners. But, how do we design our online courses to be good learning environments for students of color, international students, students with disabilities, returning students, those who work full time, or balancing family-school-work commitments? Presenters will supply participants with practical tips and strategies for making online classes learning environments that are inclusive to diverse learners.
Evaluating Student Learning in Real Time
Room: Agriculture (3rd Floor)
Mo Bischof, Office of the Provost
Are my students learning what I want them to learn? What concepts need further explanation or delineation? Are my course activities aligned with the learning outcomes? How can I more easily monitor students' progress? Join a panel of instructors to discuss these questions and more and learn how to digitally capture students' learning in real time using Canvas and AEFIS. No more tracking students' progress manually! Get access to clear, compelling, and actionable data about your students' learning and their progress throughout your course. This resource was developed as part of the Direct Evidence of Student Learning (DESL) project, led by the Office of the Provost Student Learning Assessment Team, to better support faculty and instructors' evaluation of student learning.
11:00-12:00 PM  Breakout Sessions
This is an accordion element with a series of buttons that open and close related content panels.
Understanding Campus Climate for Transgender and Non-Binary Students: Institutional Best Practices and a Critical Conversation
Room: Northwoods (3rd Floor)
Aaric Guerriero, Center for First-Year Experience; Jon Humiston, Educational Leadership-Central Michigan University
This research-based session provides an opportunity for open discussion related to the transgender and nonbinary community in higher education. The session provides an in-depth review of the campus climate for transgender and nonbinary students, overviews their perspectives regarding gender identity, levels of comfort being open on campus, senses of welcome, and experiences with harassment. Strategies for creating a more inclusive campus environment will be shared.
 Supporting Transfer Students & Understanding Pathways
Room: Fifth Quarter (2nd Floor)
Megan Schmid, Excel Initiative; Pam Larson, Mathematics-Madison College; Cara Theisen, WISCIENCE
In this interactive session, we will explore how instructors can more effectively teach and support transfer students, with a focus on STEM transfer students. Participants will engage in facilitated discussion with a group of Madison College instructors to learn about pathways students travel to get to UW-Madison. Participants will share common challenges they see students encounter and the assets transfer students bring. Facilitators will share effective practices that are grounded in the research literature.
The WI Experience: The Key Ingredient in an Online Food Science Course
Room: Agriculture (3rd Floor)
Greg Konop & Michelle Hennings, DoIT Academic Technology; Monica Theis, Food Science
Food Science 150 is a fully online course brewing for summer 2020. This course will introduce fermentation and will inspire students' appreciation of science. We are very excited about the intentionality towards the WI Experience that has been a constant in the planning. This 60-minute presentation will share artifacts, approaches, and engage participants who aim to bake the WI Experience into their instruction.
Multilingual and Multimodal Writing for the 21st Century
Room: Landmark (3rd Floor)
Karen Best, English as a Second Language; Chris Castillo, Writing Center
Both globally and on this campus, many students write using a language other than English and utilize images and sounds to communicate; writing is, thus, in the midst of a tectonic change. This interactive presentation explores ways to incorporate the value of multilingualism and the skill of multimodal writing into the university classroom as well as how such writing can benefit students from across language and social backgrounds and across disciplines.
Teaching for or from an International Student's Perspective
Room: Marquee (2nd Floor)
Bri Meyer, Jiangjiang Wu, & Corinne Hale, Anthropology; Daniel Pell, REACH
Have you been an international student or international teacher? What parts of your identity get left outside the door? This session will identify ways in which the social context and relations of power in the classroom influence identity and belonging for international students and teachers. In an engaging interactive session, we'll explore approaches for incorporating broad perspectives and experiences into the classroom, to overcome challenges, reduce barriers, and support learning.
Beyond Disability Accommodations
Room: Industry (3rd Floor)
Heather Stelljes & Gwynette Hall, McBurney Center
As the number of disability accommodation requests increases, campus looks for proactive practices that may innovate access. A panel of students aim to broaden understanding of how disability can impact learning by sharing lived experiences of disability in the classroom, enhancing awareness of the benefits of proactive, and inclusive instruction. By considering disability as a valued diverse experience, there is opportunity to innovate and reframe inclusive pedagogy. This session will provide inclusive teaching methods that can be utilized to create a positive learning environment that enhances learning for all students.
12:00-12:30 PM LUNCH & NETWORKING
12:30-1:15 PM CAMPUS INITIATIVE SHARED SESSION
Varsity Hall
Sponsored by the UW–Madison Collaborative
1:30-2:00 PM  Breakout Sessions
This is an accordion element with a series of buttons that open and close related content panels.
From Theory to Practice: Incorporating Professional Development into Course Projects
Room: Agriculture (3rd Floor)
Gwyn Pauley & Isla May, Economics
Do your students struggle with conceptualizing theory to the real world? Would you like to build professional skills for your students? Come learn how a lecturer and career advisor collaborated to accomplish both of these goals. We will discuss a project where students worked in consulting groups to apply theory and present data-driven solutions for pain points experienced by the Economics Career Development Office. Participants will be led through a brainstorming session to apply a similar approach within their unit
Inclusive Practices in Teaching & Learning
Room: Landmark (3rd Floor)
Cleda Wang, University Housing
Our students and colleagues bring experiences with them inside and outside of the classroom. How does one create an inclusive learning environment for all types of learners and individuals with different identities, experiences, and needs? In this session, information will be shared about physical space, inclusive language, best practices for presentations, and other accommodations.
Four Empirically-Based Reasons Not to Administer Time-Limited Tests
Room: Fifth Quarter (2nd Floor)
Morton Ann Gernsbacher, Psychology
For nearly a century, measurement experts have consistently recommended untimed power tests over time-limited tests. Students can differ in their propensity to correctly respond to every item, and items can differ in the number of correct responses they elicit, but differences in how quickly students work should contribute little to differences in how well students perform. In this presentation, I will present four empirical reasons to administer untimed power tests rather than time-limited tests.
It's the Gesture that Counts: How Gestures Contribute to Effective Instruction
Room: Northwoods (3rd Floor)
Mitchell Nathan & Michael Swart, Educational Psychology
Gestures are small, situated actions that teachers naturally make to help comprehension and learning by complementing and reinforcing information presented in speech. When used effectively, instructional gestures help learners make connections, direct learners' attention, and address students' trouble spots. Students naturally integrate information presented with gestures and speech. Students' gestures also inform formative assessment. This presentation describes evidence-based approaches to improve instruction by understanding how gestures help learners learn and teachers to become more effective.
TILTing Assignments towards Active Learning: An Assessment of the Use of the Transparency in Learning and Teaching Framework at UW-Madison
Room: Industry (3rd Floor)
Sarah Pultorak, Kinesiology; Todd Lundberg, Extending Teaching Professional Development
In this session, participants will learn about The Transparency in Learning and Teaching (TILT) framework as a means of infusing active learning into two courses in the Occupational Therapy program. Participants will have an opportunity to see what is involved in using the TILT framework to develop transparent assignment design, hear about student reactions to those assignments, and discuss the benefits of and potential barriers to making curriculum transparent in UW-Madison courses.
 Using "Mandatory Fun" to Integrate Active Learning into the Undergraduate Classroom
Room: Marquee (2nd Floor)
Julie Astrella & Rebecca Muehrer, Nursing
One challenge with active learning is developing strategies that engage students in a meaningful way. We will share examples of active learning strategies such as games, case studies, and discussion prompts that have been successfully implemented in a large, undergraduate classroom. We'll also share challenges we've faced while developing and implementing active learning and give ideas on incorporating active learning into your teaching.
2:15–2:45 PM BREAKOUT SESSIONS
This is an accordion element with a series of buttons that open and close related content panels.
What Students Want Their Teachers to Know When Talking about Underrepresented Identities: A Presenter's Guide
Room: Marquee (2nd Floor)

Elizabeth Petty, Office of Academic Affairs & Pediatrics
Students at the SMPH developed a Presenter's Guide to help their teachers talk about underrepresented individuals in a manner that promotes inclusive learning. It includes a thoughtful introduction, reflections, instructive content, and suggestions on the use of language to promote culturally sensitive conversations. This guide was endorsed by the school's leadership team and Academic Planning Council and has broad applicability for all teachers, facilitators, and mentors. On behalf of the authors, we will present this guide for wider interactive discussion and distribution
How Should We Talk about Content in Our Classrooms? An Overview and Extension of the Debate on Trigger Warnings
Room: Fifth Quarter (2nd Floor)
Sarah Gavac, Psychology
Trigger warnings on college campuses have received polarized attention. Some scholars argue that trigger warnings are "coddling the American mind," while others argue they are necessary for student engagement. Despite many popular press articles, there is little empirical work on trigger warnings and even less agreement on best practices. This session will summarize the literature, suggest possible mechanisms (based on my dissertation), and highlight evidence-based best practices in the context of the Symposium's values.
Facilitating Student Connectedness and Belonging through Online Social Learning
Room: Northwoods (3rd Floor)
Maria Widmer, MERIT & Education; Claire Barrett, University Health Services; Carren Martin, Center for First-Year Experience
Online teaching and learning play an increasingly important role in expanding student access to and success in public higher education. This session will empower participants to use online collaborative learning designs that facilitate student connectedness and belonging. Presenters will share instructional tools and techniques to engage students in their Wisconsin Experience and will address how attendees can apply these strategies in different types of online courses and for different student populations.
Undergraduate Course D/F/Drop Rates, Grade Gaps, and Reducing Barriers to Student Success
Room: Industry (3rd Floor)
Jacelyn Milner & Clare Huhn, Academic Planning and Institutional Research
Unsuccessful course outcomes are expensive and undesirable for students and the University. Courses with high D/F/Drop rates (after the add/drop deadline) or large differences in rates between demographic groups indicate courses that may be bottlenecks to undergraduate degree progression and timely graduation. We will demonstrate how to access and use data tools (Tableau visualizations) to examine course D/F/Drop patterns and identify courses with significant gaps in D/F/Drop rates among demographic groups (gender, underrepresented minority, and first generation). We will discuss possible follow-up and actions to take with these courses as well as known factors that contribute to course D/F/Drop rates.
Creating a Culture of Intentional Feedback on Teaching
Room: Agriculture (3rd Floor)
Beth Martin, Pharmacy & Teaching Academy; Sue Wenker, Physical Therapy & Teaching Academy; Jamie Henke, Division of Continuing Studies & Teaching Academy; Adrien Treves, Environmental Studies & Teaching Academy
The purpose and practice of evaluating teaching varies, yet it is essential for professional development. The Teaching Academy has created an initiative for peer feedback featuring friendly, informal opportunities for peer review with Teaching Academy Fellows. The program is supported by a manageable web-based system for Feedback on Teaching. This session will describe best practices, introduce the system and review options, and explore ways to grow a campus culture of feedback on teaching.
Using Game Design to Teach Students Pharmacy Practice Skills
Room: Landmark (3rd Floor)
Andrea Porter, Pharmacy; Michael Beall, Education
During this session, attendees will learn about an experimental game design activity as part of an Integrated Pharmacotherapy Skills lab designed to provide students a deeper understanding of how pharmacists educate patients about anticoagulants and to reinforce student knowledge of anticoagulant medications. Artifacts from the game design activity and lessons learned will be shared. Attendees will leave the session with ideas on how to incorporate a game design activity into their classroom.
3:00-4:30 PM  POSTER SESSION & NETWORKING RECEPTION
This is an accordion element with a series of buttons that open and close related content panels.
Poster Session and Networking Reception
Varsity Hall
Sponsored by the International Division
An Inquiry-Based Activity to Increase Student Motivation in College-Level Taxonomy Courses
Rob Mooney, Ben E. Martin, & M. Jake Vander Zanden, Center for Limnology
Anatomy Dissection Student Reflection Series: Students' Evolving Relationships with Their Donors throughout Medical School
Meghan M. Cotter, Elise C. Davis, Karen M. Krabbenhoft, & Sarah E. Traynor, School of Medicine and Public Health
Blended and Active Learning Strategies to Promote Deeper Student Understanding of Conservation in the Tropics
Lisa Naughton, Tanya Buckingham, Nicolle Etchart, Kyle McNair, & Robert Roth, Geography; Nora Alvarez-Berrios, US Forest Service
Blended Learning Fellowship on Learning Analytics
Lynn Prost, Biochemistry; Kristin Dalby, Language Institute
Blended Learning in Nutri Sci 332: Human Nutritional Needs
Erin Yen, Nutritional Sciences
Building Research Communities: An Educational Framework and Formative Evaluation Tool for Research Mentors and Trainees
Amanda Parkes, Joshua Lang, & Sam Lubner, Medicine; Laura Lang, Education
Creating an Effective Survey Tool to Assess Changes in Professional Students' Attitudes and Skills after Participating in an Interdisciplinary Access to Care Veterinary Clinic, WisCARES
Elizabeth Alvarez, William Gilles, Kelly Schultz, & Ruthanne Chun, Veterinary Medicine; Simon Lygo-Baker, Department of Higher Education- University of Surrey; Bethany Howlett, Family Medicine and Community Health
Creating Systems for Dynamic Maintenance of Collaboratively Redesigned Courses
Theresa Pesavento & Garrett Smith, DoIT-Academic Technology; Lindy Stoll, Ned Sibert, & Rachel Bain, Chemistry
Cross-Campus Teaching Professional Development Resources
Megan Schmid, Collaborative for Advancing Learning and Teaching; Caitlin O'Brien, Educational Innovation Initiative
Developing a New Discovery-Based Electrochemistry Laboratory Experiment for General Chemistry on Batteries and the Voltaic Pile
Austin Henke, Chad Wilkinson, & Robert Hamers, Chemistry; Sarah Guillot, Silatronix
Developing Troubleshooting Skills through a Problem-Based Laboratory Module
Adam Kleman, Aubrey Ellison, & Nicholas J. Hill, Chemistry
Development of a Self-Directed Residency Rotation in Neuroanesthesia
Adrian Pichurko, Anesthesiology
Does In-Class Practice and Feedback Help Students Comprehend and Apply Concepts on Iron Physiology
Yirong Wang & Eric Yen, Nutritional Sciences
El Small Grant: GoProtocols for First-Person Laboratory Learning
Briana Burton & Jason Zuke, Bacteriology
Engaging Students in Local Government Partnerships: Outcomes & Lessons from UniverCity Year
Gavin Luter, COWS/UniverCity Alliance
Enrich Student Learning through Honors Projects
Christine Evans, Sara Stephenson, & Lisa Blum, Letters & Science Honors Program
Flash Mentoring: Our Experience with and Evaluation of a Senior-Junior Nursing Student Panel Discussion
Cassie Voge & Katie Phillips, Nursing
"Flipping the Classroom" in College Algebra
Justin Sukiennik, Mathematics
Hands-On, Active Learning Exercises Improve Student Outcomes in Chemical Engineering Materials
James Miller & Eric Codner, Chemical and Biological Engineering
How do UW-Students Experience Classroom Discussion?
Michael J. Culbertson & Lynn Glueck, Wisconsin Center for Education Research; Diana Hess, Education
How UW-Madison Can Improve Its Approach to Leadership Education
Barb Kautz-Wittwer & Mark Kueppers, Center for Leadership & Involvement; Greg Harrington, Civil and Environmental Engineering; James Yonker, Division of Diversity, Equity, and Educational Achievements
Impact of Participation in Student-Run Clinic on Occupational Therapy Students' Clinical Exam Scores
Sarah Pultorak, Timothy Marks, & Joshua Pultorak, Kinesiology-Occupational Therapy
Improving Communication: A Robust Evaluation of Enhanced Instruction to Present a Patient to a Pharmacy Preceptor
Susanne Barnett, Katie Flesch, & Kim Lintner, Pharmacy
Improving Data Visualizations with Design Principles
Mandy Morrow & Rob Howard, DesignLab; Casey Long & Sangwon Lee, Communication Arts & DesignLab; Jamila Siddiqui, Curriculum & Instruction & DesignLab; Erin Gill, Educational Leadership & Policy Analysis & DesignLab; Haider Barq, Business Analytics & DesignLab; Anwar Floyd-Pruitt, Fine Art & DesignLab
Integrating a Group Learning Activity into Traditionally Lecture-Based Methods for Graduate Students Using Primary Literature
Kellen DeLaney, Chemistry; Lingjun Li, Chemistry and Pharmaceutical Science
Multimedia E-Books for Learning
Lindsay Pettit, Curriculum & Instruction
People Power: The Carpentries Research Skills Organization and Community-Centered Pedagogy
Sarah Stevens & Clare Michaud, Data Science Hub; Trisha Adamus, Ebling Library; Christina Koch, Center for High Throughput Computing
Practical Learning Analytics: Leveraging a Learning Analytics Functional Taxonomy
Kari Jordahl, Kim Arnold, & James McKay, DoIT Academic Technology
Responding to Extension's Lifelong Learners with Modern Instructional Design Principles
Sarah Schlosser, Mike Maddox, & Christine Sellek, Division of Extension
Self-Care in the Classroom
Abigail Letak, Sociology
Small Microbes and Big Data: Introducing Biology Students to Data Analysis
Sydney Thomas, Cellular and Molecular Biology; Josh Pultorak, Wisconsin Institute for Discovery
Strategies for Cultivating Student Autonomy and Confidence in an Undergraduate Analytical Chemistry Research Project
Natalia Spitha & Pamela S. Doolittle, Chemistry
Strategies to Fast-Track the Development of Your Online Micro-Learning
Helen Y. Chen, Division of Continuing Studies
Students with Diverse Background Benefit from Brain-Target Teaching When Learning about Numerical Cognition
Isabella Starling Alves & Edward M. Hubbard, Educational Psychology
Teaching Health Science Professionals Computational and Data Management Skills Using Clinical Data in a Carpentries-Style Lesson
Trish Adamus, Ebling Library; Steve Goldstein, Botany; Erin Jonaitis, Wisconsin Alzheimer's Institute; Maria Kamenetsky, Population Health Sciences; Tobin Magle, DoIT; Sarah Stevens, Data Science Hub
The Curriculum Organization, Revision, and Evaluation (CORE) Professional-Development Project 
Janet Staker Woerner, Helen Chen, Karin Spader, Miranda Winkelman, Brett Currie, Wendy Fritz, & Bridget Powell, Division of Continuing Studies-Learning Design, Development, & Innovation
The Excel Initiative: Promoting Manageable Course Design Solutions
Julie Hunt Johnson, Lisa Jong, Todd Lundberg, Naomi Salmon, Megan Schmid, & Jessica TeSlaa, Excel Initiative
The Lakeshore Nature Preserve: Cultivating Lifelong Environmental Engagement
Bryn Scriver & Laura Wyatt, Facilities Planning and Management
The Next Generation of Physicians Taught by the Next Generation of Medical Teachers: A Resident-as-Educator Curriculum Embedded in an Intern Preparation Course
Sara K. Johnson, Tim Rowe, Katie Fell, & Jessica Tischendorf, School of Medicine and Public Health; Adam S. Bauer, Pediatrics
Trauma Informed Supervision
Jamie Temple, University Health Services
Two Birds, One Stone: Improving the Clinical Environment and Teaching Students to be Teachers through One Innovative Course
John Poehlmann, Laura Jacques, & Katharina Stewart, Obstetrics & Gynecology
Unearthing the Wisconsin Experience: Implementing Tiny Earth Projects at UW-Madison and Madison College
Josh Pultorak, Plant Pathology and Wisconsin Institute for Discovery; Jon Breschak, Integrative Biology; Beth Behr, Microbiology- Madison College; Kit Carlson, Botany- Madison College
Using Canvas to Develop Teaching Assistants and Support Lead Instructors in General Chemistry II
Lindy Stoll, Chemistry
Video Based Journal Club  for Learners
Tripti Singh & Sana Waheed, School of Medicine and Public Health
Welcome to WESL: Fostering Community Online Amongst Incoming First-Year Students
Sarah Sobek Ozburn & Keri Johnson, Division of Continuing Studies; Jen Walsh, Office of Undergraduate Advising
What's in a Workshop?: Unpacking Writing Center Workshop Design & Instruction
Emily Bouza, English
Will Spaced Explicit Instruction 'Bridge' a Gap in Understanding?
Franklin Hobbs, Materials Science & Engineering
Wisconsin Residential Experience: A Curricular Approach to Residential Living
Cindy Holzmann, Kelly Giese, Sara Bowlin, Pamela Lisowe, Zachery Holder, Rachel Zizmann, & Sarah Oleksy, University Housing