Thursday, May 19, 2022 - Building an Inclusive Community of Care
This is an accordion element with a series of buttons that open and close related content panels.
9:00-9:10 AM - Opening Remarks
Event Host:
Megan Schmid, Managing Director for the Center for Teaching, Learning and Mentoring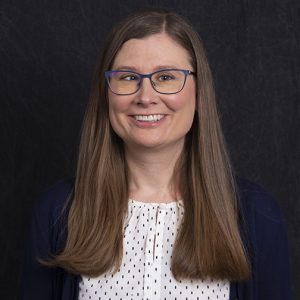 Session Description:
2022 Teaching & Learning Symposium is started with opening remarks by Vice Provost Zumbrunnen.
Presenter: 

John Zumbrunnen, Vice Provost for Teaching & Learning and Professor, Political Science
9:10-9:55 AM - Building a Community of Care
Session Description:
The past two years have been incredibly challenging for instructors and students.  This session will highlight what we have learned about how to support our students as well as attend to our own well-being.  The discussion will include strategies, campus resources, and a look at systemic ways we can continue to build a community of care at UW.
Presenter: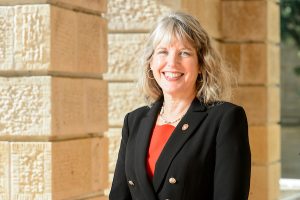 Lori Reesor, Vice Chancellor for Student Affairs
10:00-11:00 AM - Self Care During Social Change
Session Description:
Self care is a response to conditions that require us to create separate spaces for relaxation and recharging. But, what if we addressed the root of the problem — oppressive conditions — in partnership with feeling more connected to ourselves? Join this interactive session with Dr. Liza Talusan, a nationally recognized facilitator, educator, and strategic change partner as we work through naming the conditions in which we currently live and work; address our thoughts, attitudes, behaviors, and beliefs that may be contributing to burnout; and interrupt or disrupt problematic actions. Self-care during social change is not only important but also critical in working towards justice.
Presenter: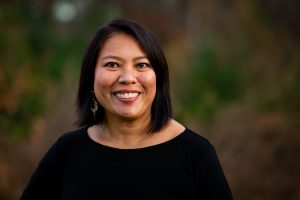 Dr. Liza Talusan, University of Massachusetts Boston, Department of Leadership in Education
Dr. Talusan is an educator, strategic change partner, leader, writer, leadership coach and parent. With over 24 years of experience in PreK-20 education, Liza is an engaging facilitator in conversations about diversity, anti-racism, bias, privilege and power and creates environments that allow for people to build skills for difficult conversations. Through her direct work with organizational leaders, staff, students, teachers, and communities, Liza empowers individuals to create a more inclusive organization, environment, community and team. Liza's cumulative research interests include the experiences of underrepresented populations; Asian American and Pacific Islander students; socialization to graduate programs; navigating academic parenthood; interracial relationships; recognizing and reducing unconscious bias; and the impact of federal financial aid policies. She has integrated scholarship and research by conducting equity audits and organizational focus groups.
11:00 - 11:30 AM - Networking & Discussion
Session Description:
Join colleagues in an informal discussion of the day's programming.